Belgrade will finally have its metro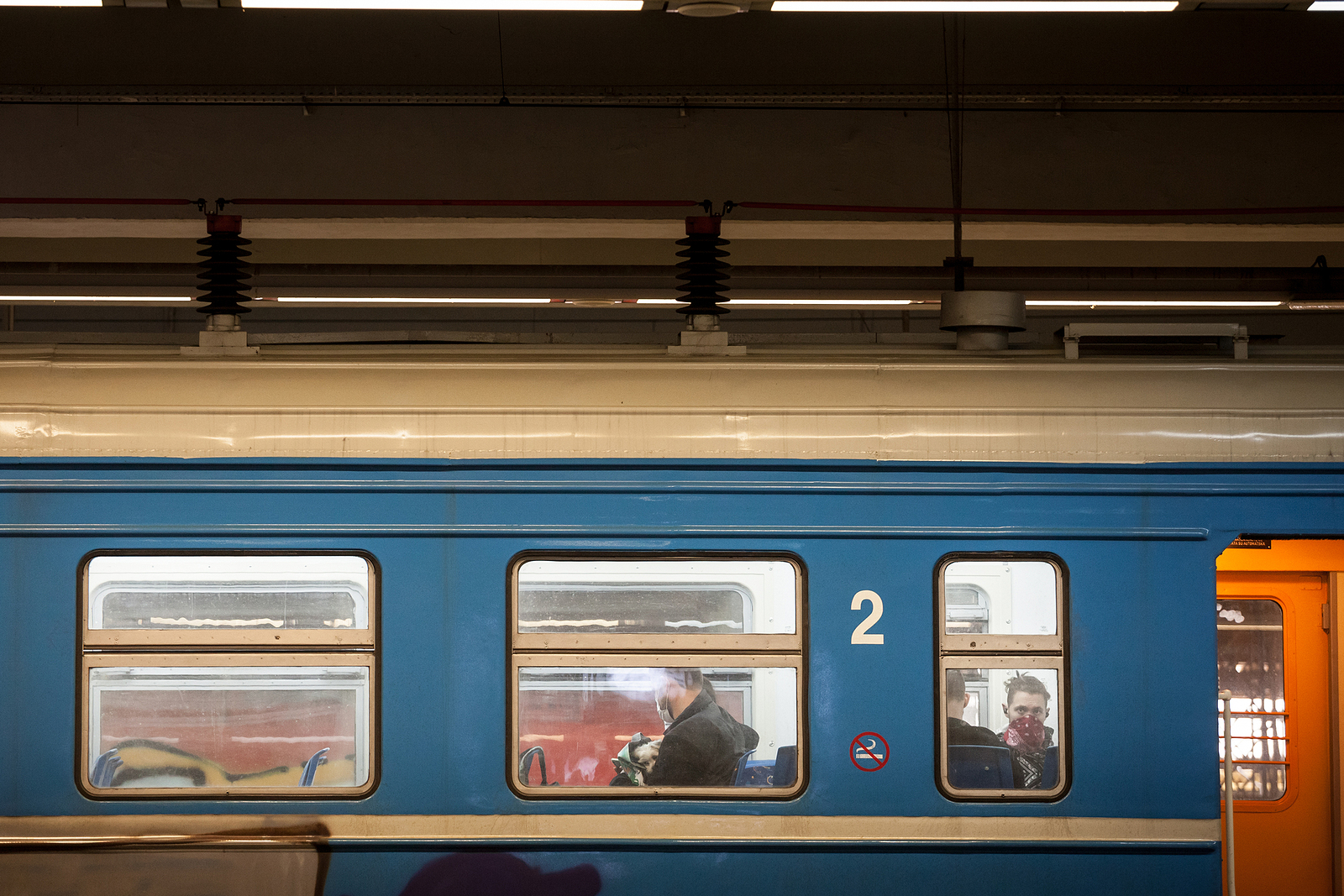 Belgrade finally has a metro, but not everyone in the city is happy.
A running joke about Belgrade's metro pays homage to Samuel Beckett's famous play Waiting for Godot.
In Serbian, the title of the play is Cekajuci Godoa, which rhymes with Cekajuci Metro — while waiting for the metro.
Godot of course never arrived. But what about the Belgrade metro? It has been almost a century since the idea of ​​building a metro system in the Serbian capital was first mooted. Home to over 1.3 million people, the city is the largest in Europe without such a public transport system.
---
---
But that is about to change. After several failed plans and false starts, construction of an underground railway is set to begin later this month.
The first line of the metro should be completed by 2028, at an expected cost of around four billion euros. France is providing 450 million euros (the rolling stock will be of French manufacture) and the Serbian government 1.4 billion euros. The shortfall should be made up by China, as Chinese companies are doing the construction.
For some, however, the metro makes little sense: at least the route of line 1. Although it has been slightly modified following protests, it has been criticized for connecting "nowhere to nowhere" , operating as it will eventually run from Makiš in the southwest of the city, where few people live, to Mirijevo in the east, largely bypassing the city center.
Serbian Transport Minister Siniša Mali admitted this this week when he said: "The first line in itself does not mean much. We need synergy with the second line.
Others agree.
"Go back 50 years and all the Belgrade metro maps note that the first line must connect New Belgrade to the city center, the new city to the old, the two banks of the Sava river. The current city government has decided to do something completely different," explains Aleksandar Pavlović from the Institute of Philosophy and Social Theory in Belgrade.
"[The first line] will only follow the right bank of the Sava. There are currently no people or buildings [at the two ends of the line] and it is clear that the only reason for this is that private investors can build thousands of apartments in these areas.
Belgraders will instead have to wait for line 2 for a metro that connects both sides of the Sava and New Belgrade to the center of the old city. Mali has said it wants Line 2 to open in 2030.
A more dynamic city
On the ground, Belgraders seem at least somewhat enthusiastic about finally having their own metro – Sofia has had one since 1998, Bucharest since 1979 and Budapest's iconic metro has been in continuous service since 1896.
"I'm looking forward to it and I think it will be good for us," says Sanja, a student.
She, like many others, relies on existing public transport to get around. As anyone who has lived in or visited Belgrade knows, the city's public transport leaves a lot to be desired. Its main flaw is that it operates in very congested traffic, which makes any official departure time little more than an optimistic goal.
"It would alleviate city traffic and I think it would allow people to get from point A to point B faster," says Petar, waiting for a bus at one of the main public transport hubs near the city's huge central hospital.
Romain Le Quiniou, managing director of Euro Créative, a French think tank that studies Central and Eastern Europe, says the metro could make the city more dynamic.
"It will appear much more attractive to foreign investors while being more welcoming to its current and future inhabitants. At the same time, the project will create jobs for locals and help Serbian businesses grow," he said. Emerging Europe.
Belgrade had come closest to getting a metro so far in the 1970s, when plans were drawn up for an extensive 74-kilometre network.
Ironically, if the plan had been implemented, the construction of the last section would have been completed this year.
Instead, it will be the end of the decade before the people of Belgrade can take their own metro. But it finally seems to be happening. It could go from "nothing to nothing", but by the end of 2028, Cekajuci Metro may be a statement of fact, not a joke.
---
Unlike many news and information platforms, Emerging Europe is free to read, and always will be. There is no paywall here. We are independent, not affiliated with or representing any political party or commercial organization. We want the best for emerging Europe, nothing more, nothing less. Your support will help us continue to promote this magnificent region.
You can contribute here. Thank you.