Chennai Metro Phase II underground works are 9 months behind schedule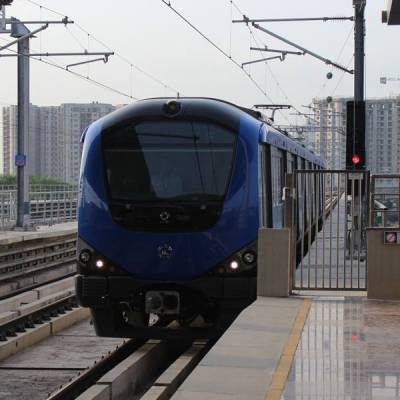 Jul 20, 2022 C.W. Team
The construction of the underground section of Chennai Metro Rail Phase II could be pushed back for about nine months as there is a delay in the tendering process.
The original deadline for the underground section was December 2025. Tenders for the construction of part of an underground section and some underground stations were canceled in December 2021 and have yet to be refloated. The Phase II project covers 118.9 km with 128 stations, including a 43 km underground section with 48 stations.
A CMRL official said that the tender for the construction of an underground section from Kolathur to Nathamuni covering 5.6 km on Corridor 5 has been canceled as there was a lack of takers for the construction of line. Officials said the few offers made were significantly higher than CMRL's estimate.
"We encountered a very poor response for the Kolathur-Nathamuni section mainly due to a JICA requirement that we must procure from Japanese companies or Indian companies or a joint venture of Japanese companies and Indians…we will get the clearance soon," the official said. said.
JICA is funding the construction of a 52 km section in Phase 2 from Madhavaram to Sholinganallur on Corridor 3 and from Madhavaram to CMBT on Corridor 5.
See also:
Anand Vihar RRTS will be a one-of-a-kind metro station
Mitsubishi to supply simulators for high-speed train project