Core obtains environmental approval for underground operation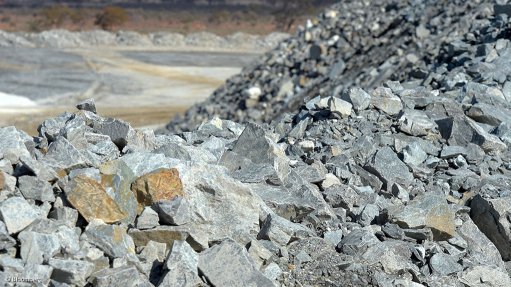 PERTH (miningweekly.com) – Lithium developer Core Lithium has obtained environmental clearance for the BP33 underground mine in the Northern Territory.
This was the second environmental clearance granted by the Territorial Government under its enhanced regulatory regime under the Environmental Protection Act.
The approved mine is part of the wider Finniss lithium project which has been recognized by the Australian and Northern Territory governments as economically significant and holds major project status.
The mine has a capital investment value of A$33.79 million and will create approximately 60 jobs during construction and 120-150 jobs during operation.
Northern Territory Minister for the Environment Eva Lawler said the environmental approval followed a thorough assessment of potentially significant environmental impacts by the Northern Territory Environmental Protection Authority, and is the second to be granted under the Environmental Protection Act. environment, and the first for a mine.
"We will continue to work with Core Lithium on this project to ensure the best results," Lawler said.
Core said on Tuesday the company will now submit a mining management plan to the Ministry of Industry, Tourism and Commerce for assessment, which is expected to be approved by mid-2022.
Approval of the Mine Management Plan is the final step in the BP33 subsurface approval process.
"The granting of Environmental Approval for the BP33 underground mine is another exciting milestone for Core in the development of the Finniss lithium project," Core MD said. Stephen Biggins.
"The BP33 underground mine is the second approved mine at Finniss, with mining at Grants commencing in late 2021. BP33 is a higher grade orebody than Grants with recent deep drilling supporting the interpretation that BP33 mineralization is improves with depth."
Construction of the Finniss project in the Northern Territory began late last year, and first production of lithium concentrate is scheduled for the fourth quarter of this year.
The Finniss Phase 1 project, comprising an open pit and underground operation, will require an initial investment of A$89 million to support annual lithium production of 175,000 t/y from a plant of one million tons per year.