designboom explores the underground architecture of the New York subway
archtober is a month-long celebration of architecture and design, taking place in new york throughout october. as an official media partner, design boom participate in some of the exciting activities, programs and exhibits. as part of archaeologist, untapped citiesan online resource dedicated to sharing a unique side of New York, offers tours of the subway, and while there are plenty of sights to see on the surface of the city, we headed underground to explore what hides beneath the bustling New York cityscape.
designboom headed underground to explore what lies beneath the bustling new york cityscape
image © designboom
the tour begins at City Hall Park, the birthplace of the entire subway system, where our knowledgeable guide points out the visible elements of the disused City Hall station. after descending under the guastavino-tile clad arches of the imposing civic building, guests discover the architectural ghosts of the now nearly forgotten and partly abandoned Chambers Street station, once dubbed the 'great inner-city powerhouse' . at this eerily quiet entrance, ticket counters have been covered in children's artwork, while signage from a bygone era clings to the station's historic walls.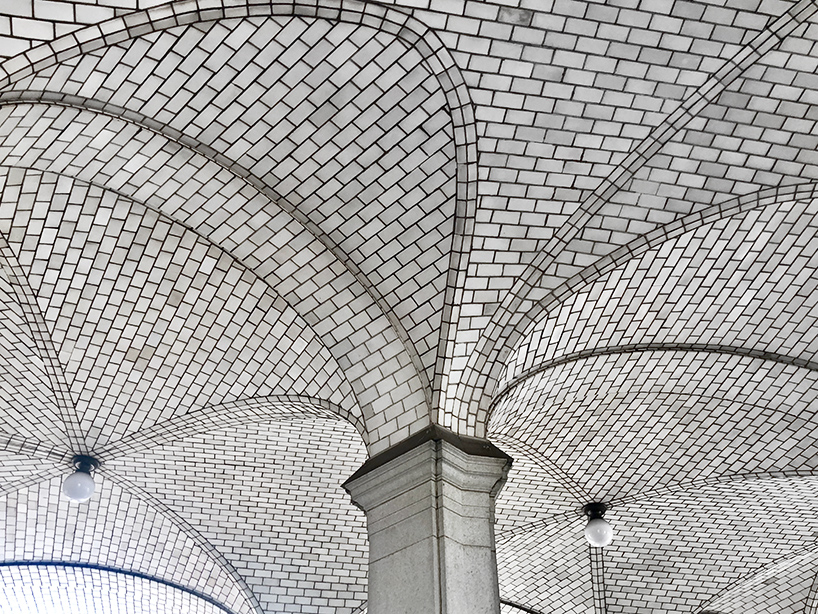 guests descend under the arches covered with guastavino tiles of the imposing municipal building
image © designboom
Train 6 is then used as a ten-car time machine, with passengers able to see the abandoned train stations that passengers unknowingly pass through every day. the tour then unearths the remains of union square station, which have been repurposed into an art installation hiding in plain sight.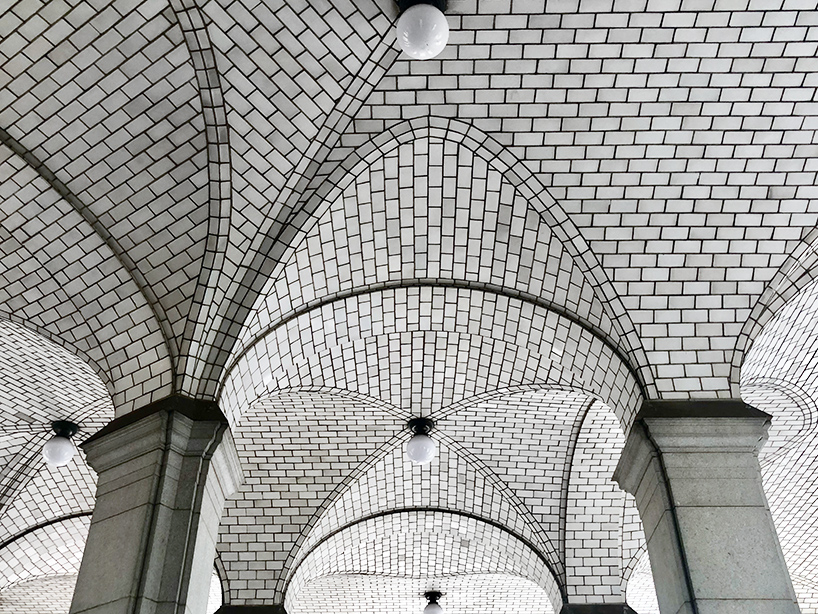 vaulted ceilings soar above
image © designboom
the two-hour tour gives a comprehensive history of one of the world's greatest rapid transit systems, from its launch in 1901 to the often-derided, yet still essential system we know today. to see untapped cities site to see available tour dates and visit archtober's website for more information on other events taking place this month.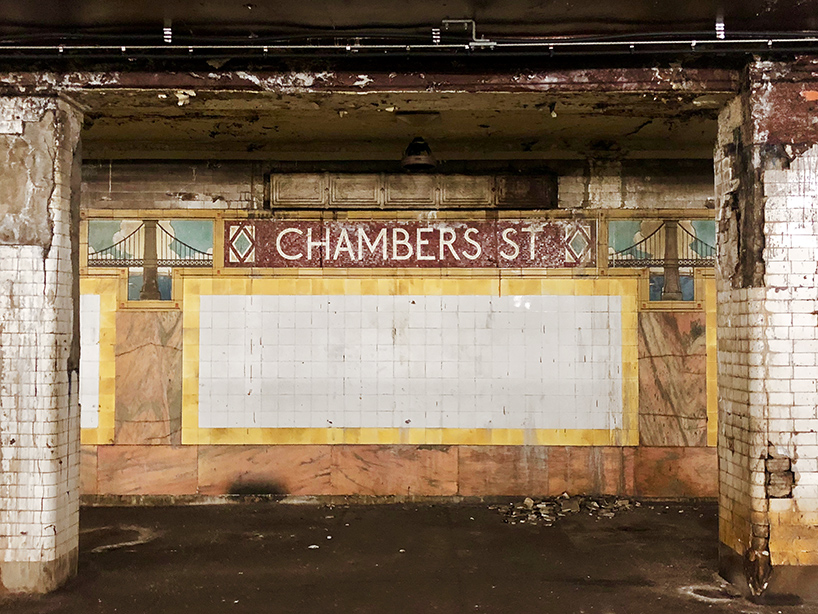 Chambers Street station was once dubbed the "great inner city central"
image © designboom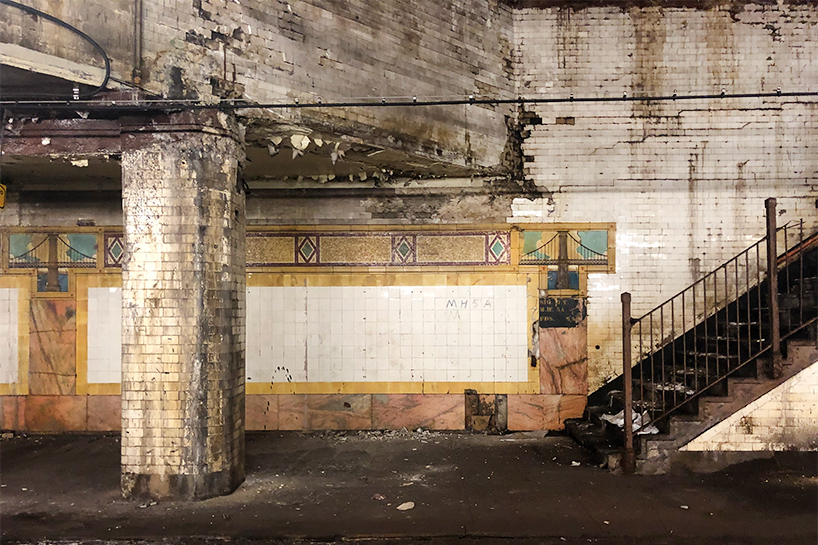 the almost forgotten and partially abandoned station
image © designboom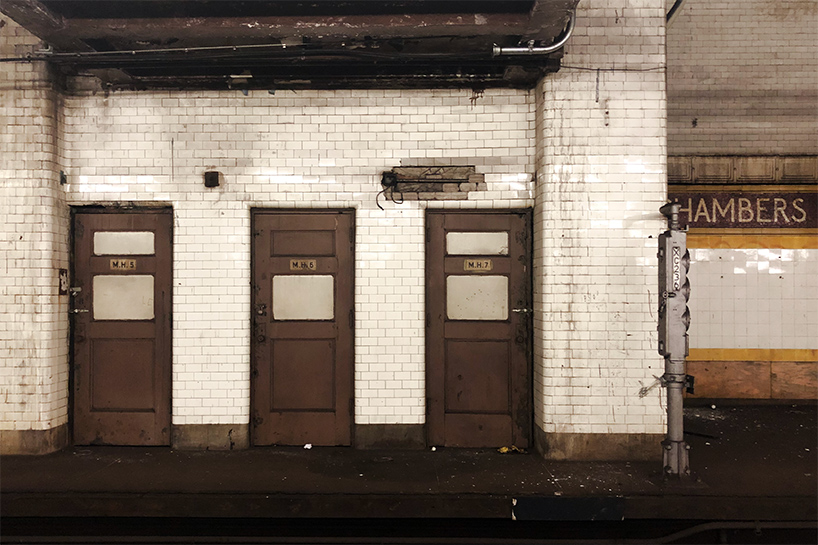 tour guests meet the architectural ghosts of the station
image © designboom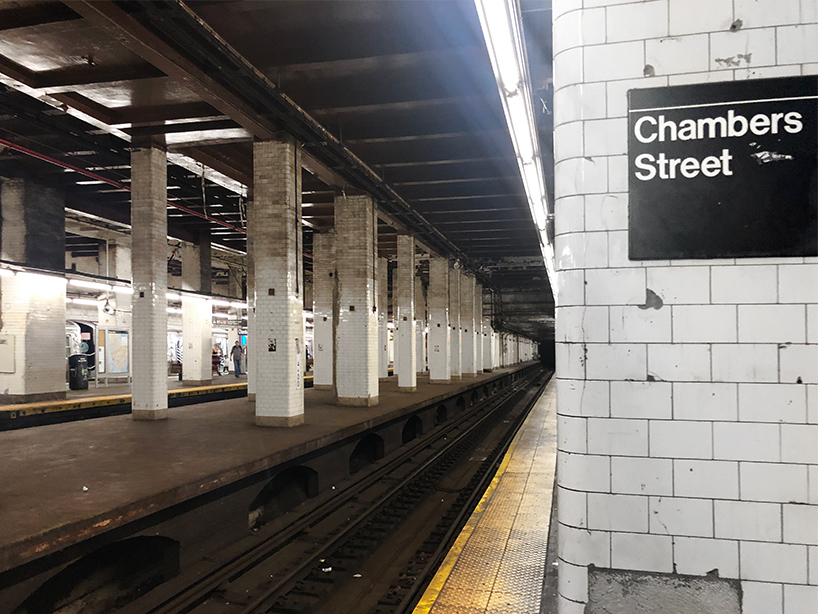 a disused platform sits in the center of Chambers Street station
image © designboom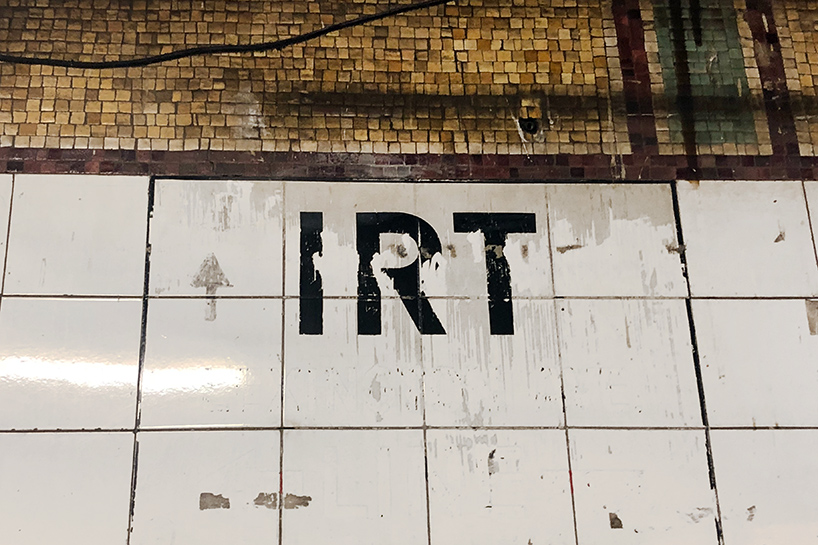 signage from a bygone era clings to the station's historic walls
image © designboom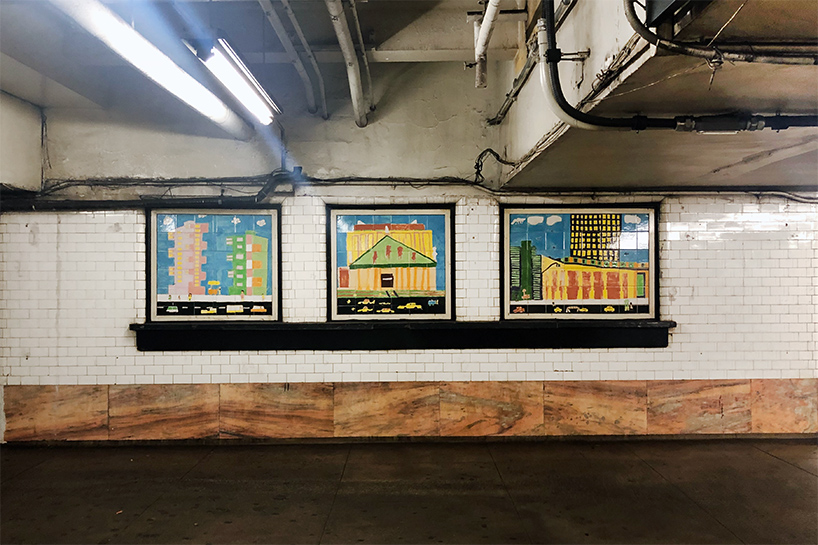 the counters were filled with children's artwork
image © designboom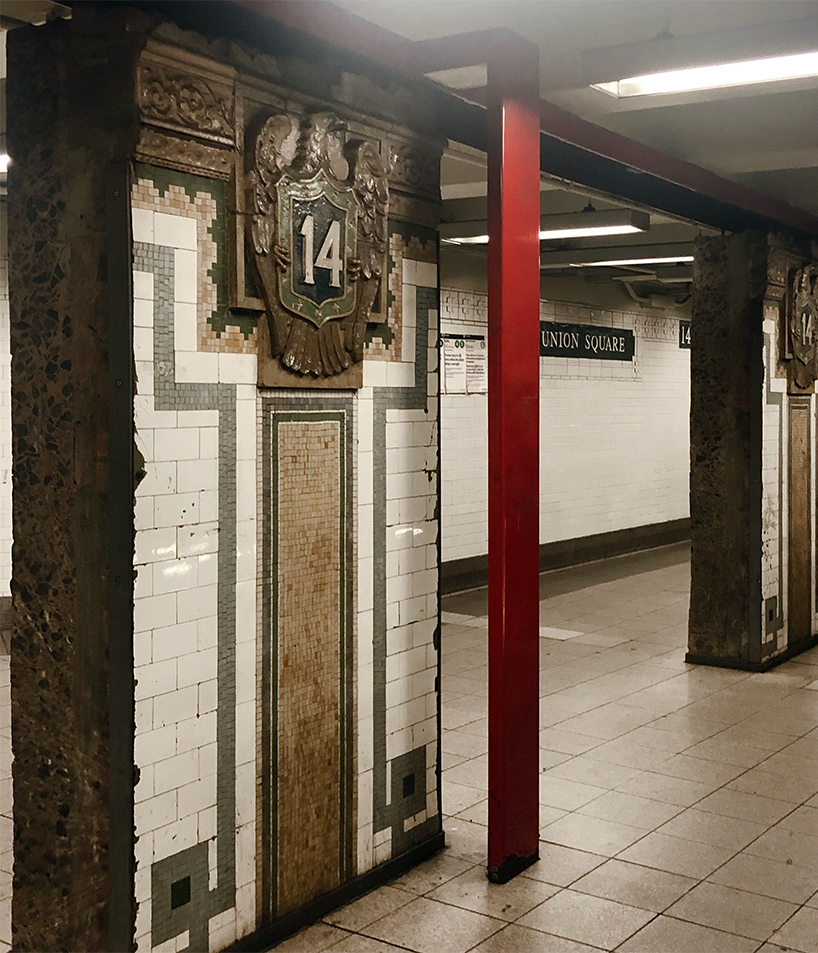 tour unearths remnants of union square station
image © designboom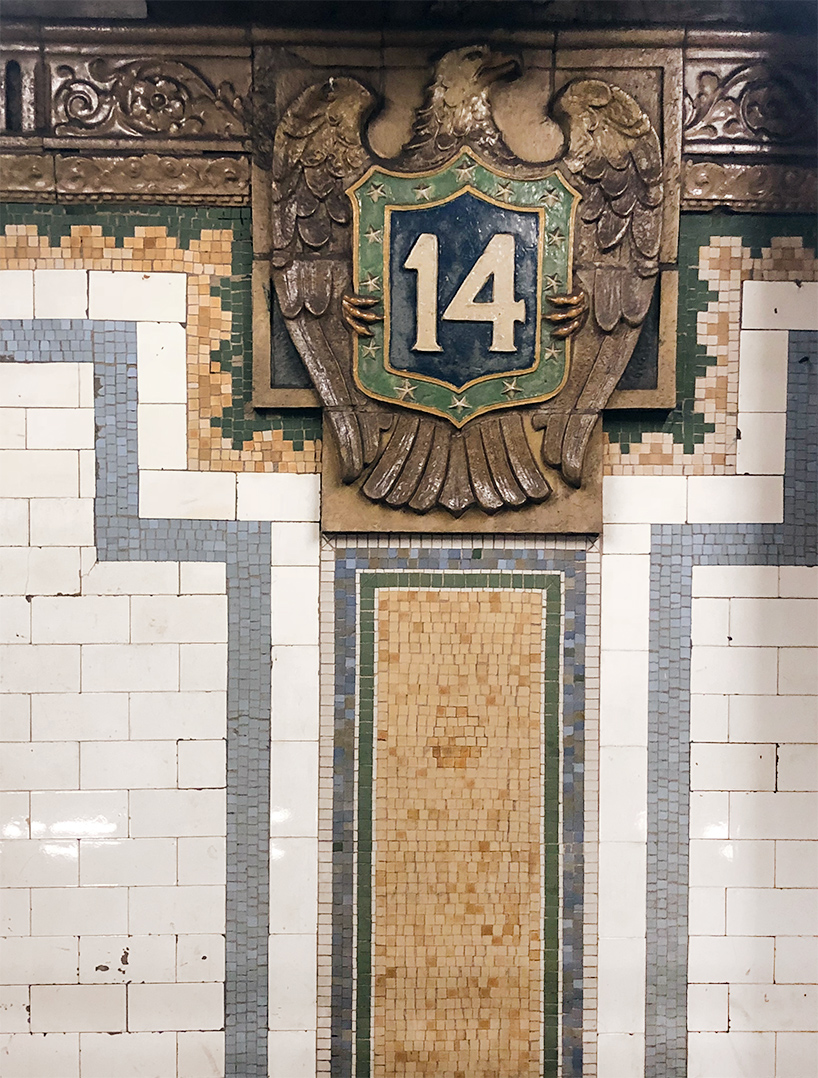 historic artifacts have been repurposed as an art installation hiding in plain sight
image © designboom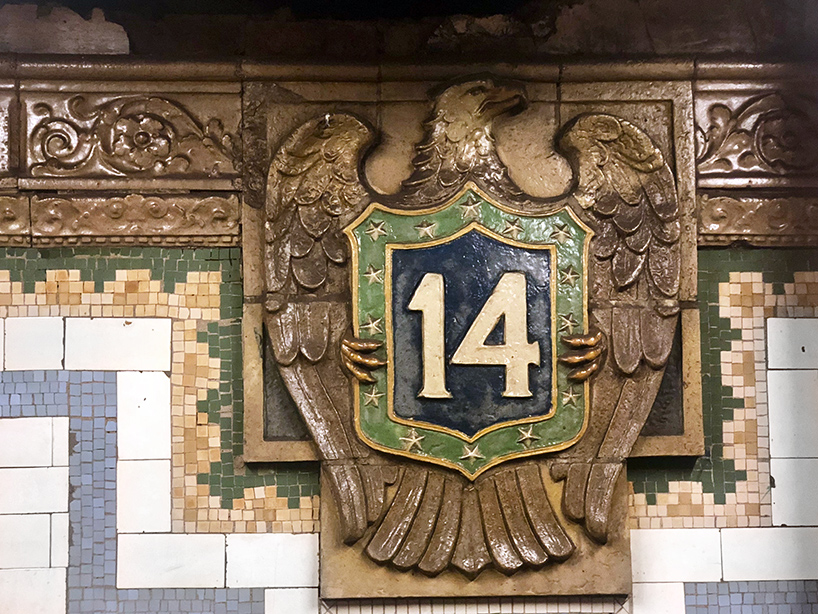 the terracotta emblem refers to the location of union square's 14th street
image © designboom
philip steven I conceive
October 12, 2018