DOTr: continued underground construction of the MRT7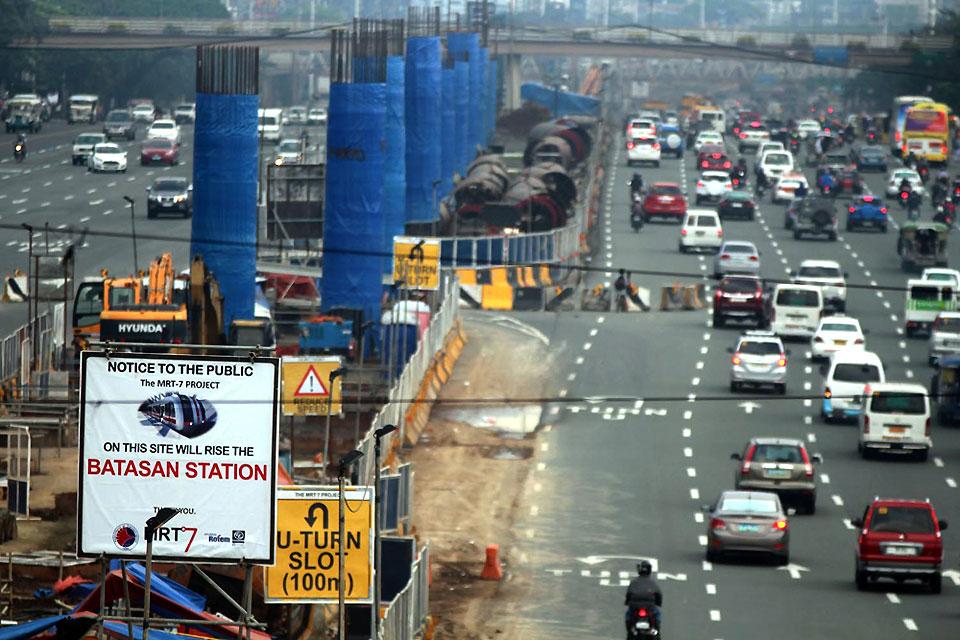 Construction of the underground areas of Metro Rail Transit Line 7 (MRT7) will continue while the Department of Transportation (DOTr) coordinates with the Quezon City government to continue surface work, officials said on Wednesday. transport.
"We will not allow him to fundamentally delay the entire MRT-7 project. The Secretary [Arthur Tugade] is always following and monitoring the strict implementation based on an agreed timeline, "said Giovanni Lopez, DOTr Deputy Secretary for Procurement and Project Implementation, at a press conference in Malacañang.
In a separate statement, DOTr spokesman Goddes Libiran said the department was now in close coordination with the Quebec government to resolve construction issues.
"We understand that the concern is for the above-ground structure and that construction of underground areas may continue," she said in a mobile message to reporters.
"We will coordinate with (the local government unit) in Quezon City as soon as possible to discuss and clarify this issue," she explained.
It comes a day after Quezon City Mayor Joy Belmonte issued a temporary cease and desist order regarding the above-ground construction of the Quezon Memorial Circle MRT7 station, citing that it would affect the National Heritage Park.
"We are sure that at the end of the day we will be able to strike a balance and achieve a win-win situation," replied Libiran.
The 69.30 billion peso project covers the development of a 23 kilometer rail system with 13 stations connecting North Avenue, Quezon City to San Jose del Monte, Bulacan with 14 stations in about 34 minutes.
The DOTr, as well as the private concessionaire Universal LRT Corp. BVI Limited (ULC), inaugurated the project in April 2016.
As a public-private partnership (PPP) project, the 25-year concession agreement also includes the development of an integrated system comprising a 22-kilometer highway from the Bocaue de l 'interchange. Northern Luzon Expressway (NLEX) and an intermodal transport terminal next to the San José del Monte train station.
Once operational, the line is expected to carry between 300,000 and 850,000 passengers per day, with the possibility of expanding capacity to accommodate future increases in ridership. It will be connected to LRT-1, MRT-3 and Metro Manila metro at the North Avenue joint station.
As of January 15, the MRT-7 project was 50.69 percent complete, DOTr said. Partial commissioning of the train line is scheduled for 2021. —LDF, GMA News