Downing Street condemns London Underground strike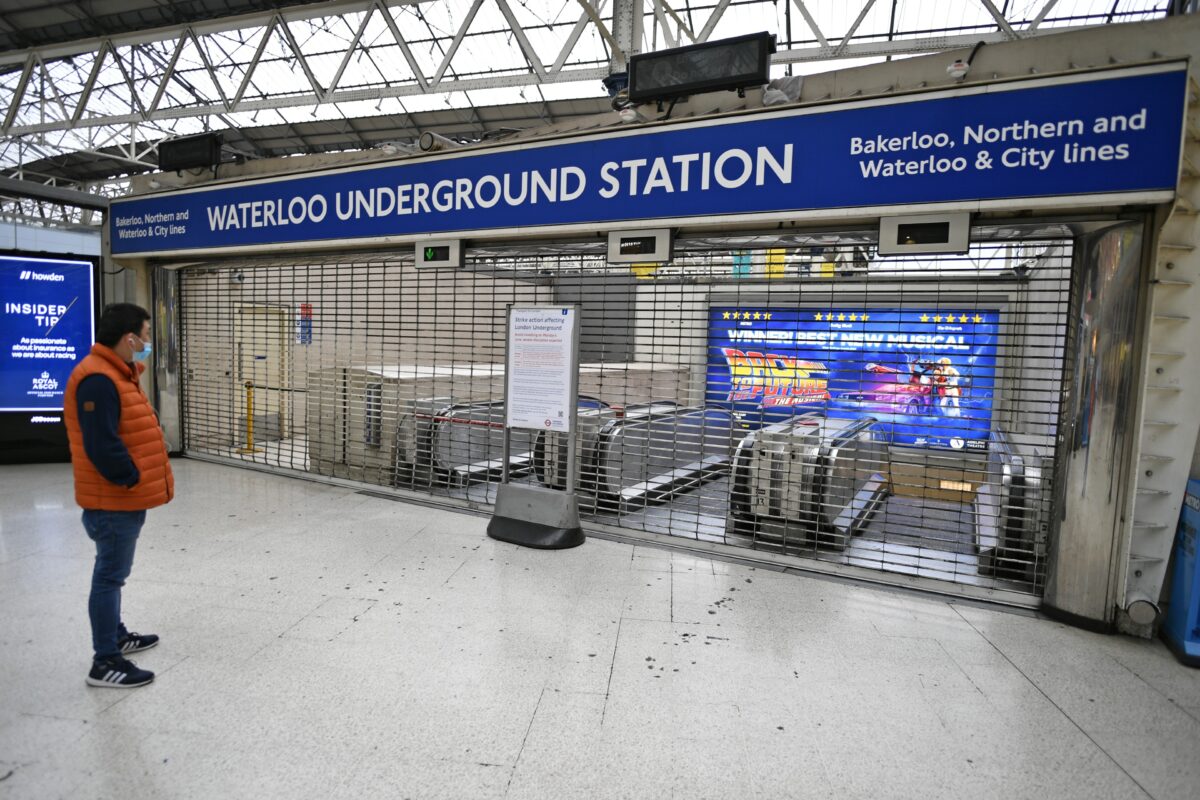 The UK government has condemned the strikes which are causing major disruption to the London Underground network.
On Monday, the first working day after the Platinum Jubilee bank holiday period, London's transport network suffered severe disruption after 4,000 members of the Rail, Maritime, and Transport (RMT) union who work at underground stations went on a 24-hour strike.
Services have been suspended in some sections of the Tube network as many stations, particularly those in central and south London, are closed.
The Tube strike has also caused delays on London's roads, affecting passenger cars, commercial vehicles and buses.
Downing Street called the action "deeply disappointing" and urged Transport for London (TfL) to avoid further strikes.
"This type of action is deeply disappointing and it's not what the public wants to see, not what we want to see for businesses still trying to recover from the pandemic as people's lives are disrupted in London." said Prime Minister Boris Johnson's official spokesman.
"Obviously industrial relations at TfL is the business of TfL and the Mayor, but it is clear that under the current funding regulations TfL must take all reasonable steps to avoid industrial action."
The RMT is taking industrial action in a dispute over jobs and pensions.
Under previous funding agreements, the government has required TfL to strive to achieve financial sustainability of its operations by April 2023.
TfL has offered not to recruit in around 500-600 positions as they become vacant.
The RMT said that under the current proposals, working arrangements will be torn up and a looming threat to pensions remains in place.
General Secretary Mick Lynch said: "We demand a direct face-to-face meeting with [London] Mayor Sadiq Khan to settle this mess.
"There is no point in our union continuing to sit in front of management representatives who have neither the desire nor the authority to negotiate a settlement, when the power rests with the mayor."
Before the strike, TfL advised people to only travel if necessary.
Andy Lord, chief executive of TfL, has apologized to Londoners for the impact of the strike.
"We know this is going to be detrimental to London and the economy, at a time when public transport is playing a crucial role in the capital's recovery," he said.
Richard Burge, chief executive of the London Chamber of Commerce, said he was "hugely disappointed" that the RMT called the strike immediately after Jubilee weekend when London would be full of visitors.
He said the strike 'will only hurt London's economy' and urged TfL to settle the dispute with the RMT 'so we can start building prosperity again and show the world that London is open for business' .
PA Media contributed to this report.