Manchester battle for underground HS2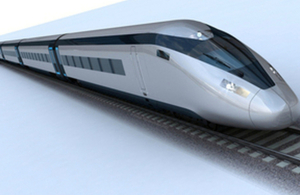 An underground station to accommodate HS2 in Manchester would deliver economic benefits worth £333m a year more than the current overhead plan, according to new analysis.
Manchester City Council is calling on ministers to reconsider plans for a new Manchester Piccadilly Airline Station, arguing its infrastructure would dominate parts of the city.
It has drawn up a new plan describing the advantages of an underground HS2 station.
Analysis shows that an air station would result in the loss of almost half a million square meters of prime land, which could have supported around 14,000 jobs.
It concluded that by 2050 the economic benefits of the underground option would be £333 million a year greater than the benefits offered by the aerial plan.
Cllr Bev Craig, Leader of Manchester City Council, said: "The air plan is the wrong one. It will be cheaper to build in the short term, but in the long term it will cost the region's economy much more in missed opportunities.
"It will also cause greater disruption during its construction and leave a legacy of unsightly overpasses and other surface infrastructure that limit our ability to create new homes or jobs.
"Restricting the potential of what will be one of the most connected places in the country makes no sense. The same goes for building a station with capacity constraints that would compromise its reliability and resilience from day one.
"We urge the government and HS2 Ltd to reconsider the compelling case of a tube station. This would not only solve the problems with the surface option, but create an empowered station to support growth, jobs and other opportunities and help achieve the government's proclaimed leveling-up ambitions.
This article first appeared on our partner website local govt