Metarock Review After Mastermyne Coal Death Warns of Skill Shortages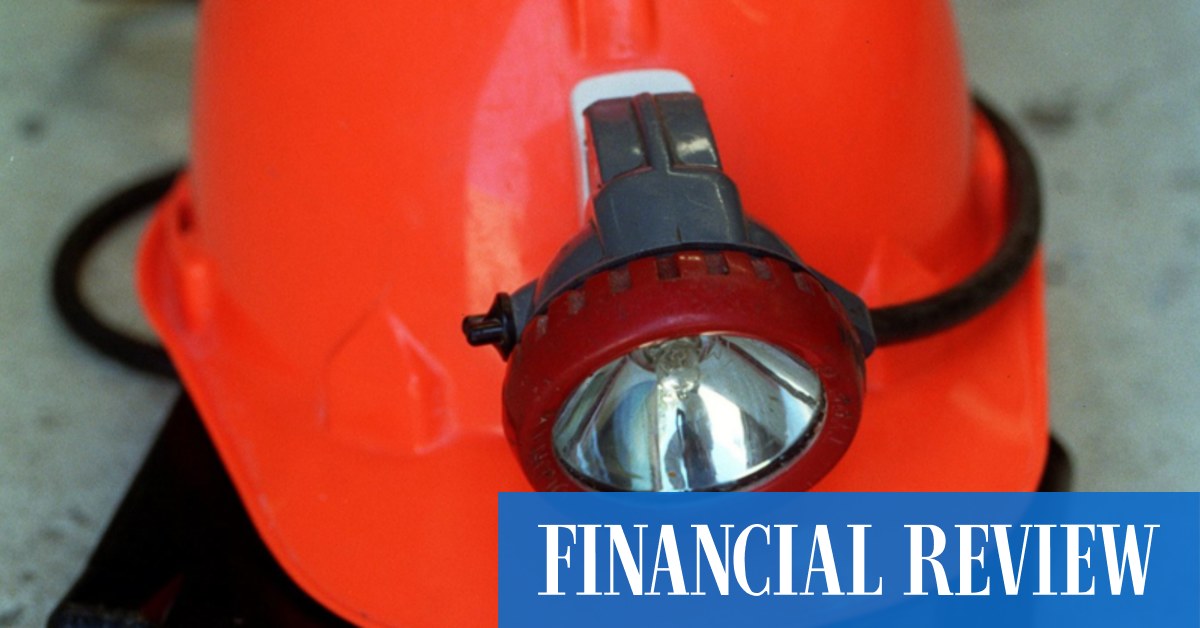 The deaths followed a series of tragedies in Queensland's mining sector in recent years.
Both men were part of the Mastermyne division of Metarock and regulator Resources Safety & Health Queensland is still investigating the crashes.
"Over time, we will fully understand what went wrong," Caruso said.
"We are not trying to say that all is well in the company. Clearly, if it wasn't, we wouldn't have had any accidents.
Regulatory investigations meant crash sites were excluded from the review commissioned by Metarock, led by former BHP safety chief Barry Formosa.
Caruso said the review was still important because it helped Metarock examine risk management processes across the business.
"It gave us areas to focus on," he said.
Metarock said key findings included that different customer agreements and delivery models created a complex environment to control risk.
He also warned that the company had doubled in size after acquiring Pybar Mining Services last year in a $100 million deal.
"The severe shortage and competition for experienced and skilled underground labour, the residual impacts of the pandemic, the recent doubling in size of the organization…and the emotional, legal and financial impacts of the deaths all exert a added pressure on the business to operate in a 'business as usual' format," he said.
Mr Caruso said the finding indicated "those things impact how we should run the business – we should take those things into consideration".
"All of these things have an equal impact on our ability to deliver safe operations, deliver productive operations and deliver profitable operations," he said.
The review made recommendations that Metarock, which said it had never had a fatality in nearly 25 years before the two crashes, pledged to adopt.
Recommendations included having more line managers sign off on bidding processes, reviewing projects to see how changes to the scope of work might differ from work originally contracted out, and establishing safety performance targets for line managers.
Metarock said the review noted organizational strengths such as a positive reporting culture, comprehensive security systems, and that there is "no production on identified security issues."
Mining union CFMEU has criticized miners who hire sub-contractors, saying workers hired as sub-contractors fear "losing their jobs at any time" and that it hurts the culture.
Another issue that the union generally decried was wage structures. Contract workers feel like they 'cannot fight back because they will lose their bonus', the CFMEU said after the latest tragedy.
"If they have an incident, their bonus will be taken away from them, it incentivizes them not to report incidents," he said.
Metarock's accounts say the first death in September cost $6.8 million in earnings before interest, taxes, depreciation and amortization, following a "20-week delay and associated recovery costs."
The site of the second death at Moranbah North reopened in May with a new mined area. Mr Caruso declined to detail any financial impact of the second crash.
In April, the company estimated underlying EBITDA of between $37 million and $43 million for the 12 months ending June this year, and between $80 million and $95 million for the current fiscal year.