Transport for London is looking for renewable energy to power the underground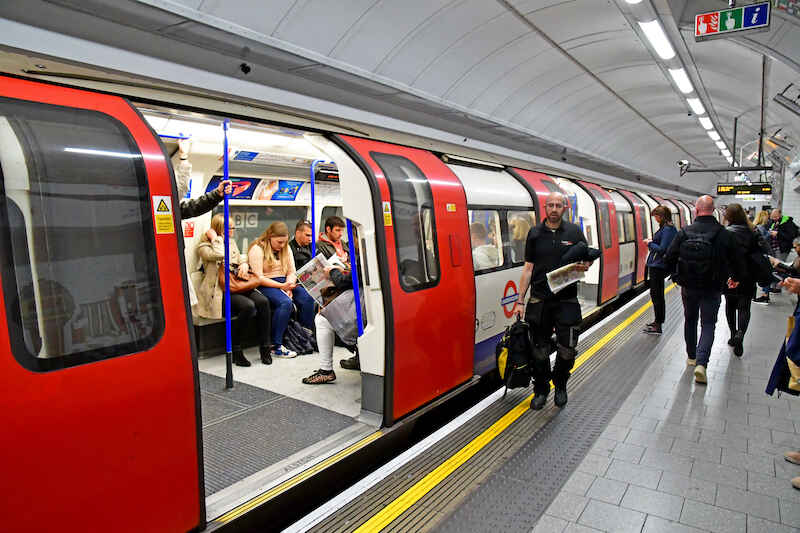 Transport for London (TfL) is launching a tender to buy 10% of its required electricity from renewable sources, as part of a plan to run the Tube entirely on green energy by 2030.
To mark the start of London Climate Action Week, Mayor Sadiq Khan announced that the transmission network is seeking to partner with renewable generators and new construction assets in a series of power purchase agreements ( PPP).
PPAs are long-term agreements between large electricity consumers, such as businesses and transmission networks, and renewable energy developers, with consumers financially supporting the construction of new wind or solar capacity in exchange for a guaranteed share of the production of this infrastructure each year.
TfL is one of the largest consumers of electricity in the UK, using up to 1.6 TWh per year, equivalent to the demand of around 420,000 homes, or 12% of all homes in London.
Purchasing this amount of green power will support new solar and wind generation in the UK, helping to create new jobs and supporting the economy, the town hall said.
Through this call for tenders, TfL seeks to satisfy 10% of its demand. The tender will be the first of a long series, which will eventually see the tube network powered entirely by renewable energy.
A green tube is part of Khan's ambition to bring the capital to net zero by 2030, twenty years before the government's deadline.
"As many national governments around the world dither, cities have a responsibility to take action and show what is possible. We are the doers, not the laggards," he said.
"The main cause of the climate emergency is fossil fuels, so I call on cities around the world to follow London's lead and commit to phasing out their use."
Lilli Matson, Head of Safety, Health and Environment at TfL, said: "As one of the largest consumers of electricity in the UK, we are absolutely committed to doing everything we can to decarbonize London with clean, renewable energy.
"TfL is already a global leader in many environmental initiatives, and we are pleased to have now commenced procurement of our first power purchase agreement, which is the next major step in our quest to ensure that all of our services be powered by renewable electricity by 2030."
This is not the first time TfL has turned to renewables. In 2018, the transport network reached an agreement with Engie to install 1.1 MW of solar panels on the roof of its officers and bus stations. TfL also launched its first all-electric buses in February this year, serving the 63 north-south route and harnessing waste heat from the grid to provide heating and hot water to more than 1,350 homes, a school and two leisure centers in Islington.
However, the network currently draws most of the electricity that runs its trains from the national network via commercial Crown service. This energy is believed to be generated at least in part by fossil fuels.
Sources: Town hall: "The mayor confirms the first steps towards supplying Tube with renewable energy"