Underground space in urban planning: creating opportunities for a more resilient future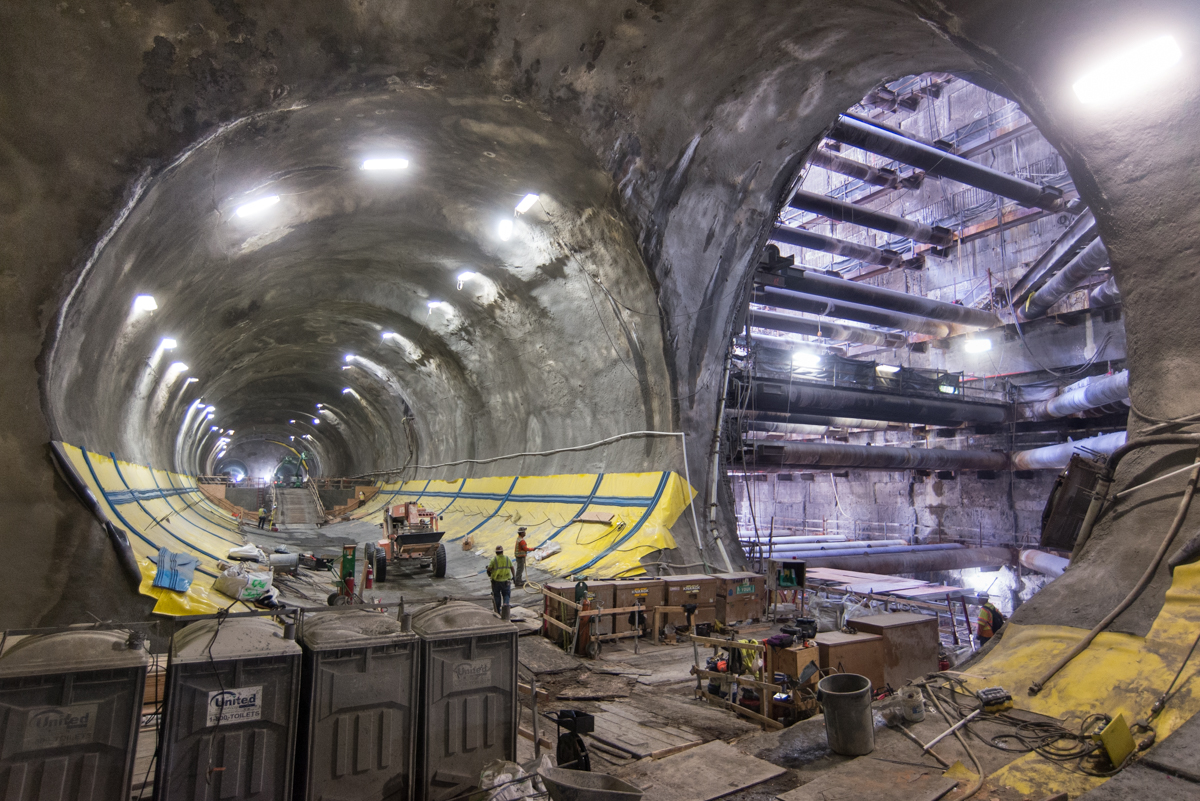 Dallas-Fort Worth is growing rapidly, and as engineers, it's our job to make sure the infrastructure keeps up with that growth. DFW currently has a population of over 7.6 million and is expected to reach 11.2 million by 2045, according to the North Central Texas Council of Governments' Mobility 2045 plan.
Public transport systems have played a vital role in connecting communities and developing urban spaces. Locally, organizations like Dallas Area Rapid Transit (DART), Trinity Metro, and Denton County Transportation Authority (DCTA) have built transit systems that promote urban development and generate economic growth for the region. According to a University of North Texas study, construction activities within a quarter mile of DART train stations had a significant economic impact from 2016 to 2018. Projects at all phases, including planned, under construction and completed, generated more than $5.14 billion in direct expenditures, resulting in an economic impact of $10.27 billion. The construction created 29,985 DFW jobs, generating $3.9 billion in labor income and $286 million in state and local taxes.
With population growth outpacing infrastructure development, more experts are suggesting going underground as we double down on eco-friendly projects to reduce our carbon footprint. It is estimated that by 2030, 60% of the world's population will reside in urban areas, and over 100 cities will have a population of over 5 million.
The DART D2 Subway Project is a future second line of light rail through downtown Dallas that extends from Victory Park to Deep Ellum. The project introduces one surface station (Museum Way), three subway stations (Metro Center, Commerce and CBD East) and the relocated Deep Ellum station just north of Gaston Avenue to south of Live Oak Street.
The main objective of the D2 metro project is to add long-term passenger transport capacity, operational flexibility and reliability, all necessary for the thousands of passengers who use DART to commute to work and school. everyday. Even though daily ridership has dropped by approximately 50% due to the pandemic, public transit systems continue to provide a lifeline for essential workers and people with reduced mobility. Although commuting patterns are changing due to remote working, ridership is expected to return to pre-pandemic levels within 1-2 years and transit-oriented development will continue to be a powerful economic engine, especially with our projected population growth.
In the new book "Underground Cities", AECOM experts offer a global, multidisciplinary and multidimensional exploration of the largely untapped resource of our cities underground as communities and cities face increasing competition for space. limited physical space and attempt to balance the priorities of human-sized cities and critical infrastructure. Our underground research and tunneling work abroad has given us a "lessons learned" manual, showing how underground development can lead to protection against natural disasters, thermal insulation, less congestion and noise reduction. Where parking, transportation and utility storage are underground, mixed-use residential, commercial and recreational projects, including parks and green spaces, can develop. Mixed-use development and affordable housing are essential, so new or expanded transit systems minimize the movement of residents.
While underground development is complex, Dallas embraces innovation as it operates on DART D2, more bridge parks, and potentially the relocation of Interstate 345 underground. With projected population growth and limited land availability, the Efficient use of underground space can be a solution as city planners promote sustainable development in the future.
Dev Rastogi is the Dallas executive at AECOM.